We Are Our Technicians!
We believe that we are only as good as the technicians we send to your home. As the face of our company, our techs must be well trained, professional, and dependable. This is why we personally hire each one of our technicians and provide them with innovative training, and full field experience before they ever take a call. Our state of the art training facility houses every type of garage door and our techs become experienced working on every type of opener.
You can be confident when you choose Precision Garage Door of Columbia that the work we do for you will be completed properly, efficiently, and on time. Our team is IDEA Accredited.
Aisean L.
"Wow. On time. Friendly and knowledgeable service. A true professional who went out his way to make things happen. I will definitely recommend to others. Now I have time to complete other responsibilities I have today. Thanks for making my time important to you."
Billy S.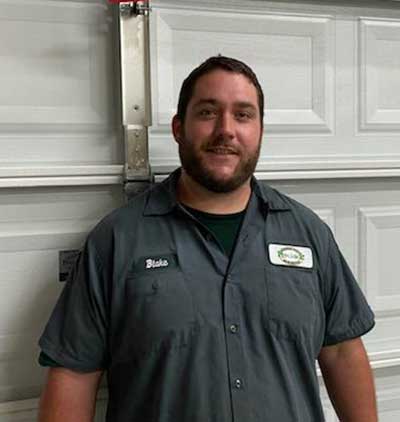 Blake P.
"If there is one company I am really impressed with – it is Precision Garage Door. I have been treated with the utmost of professional service."
O. W.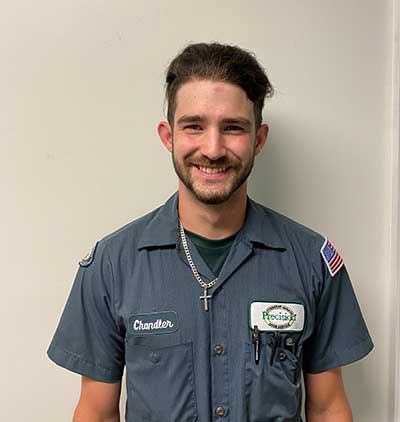 Chandler J.
"Very good work and excellent customer service. I will go to them for all my garage door problems."
-Andy J.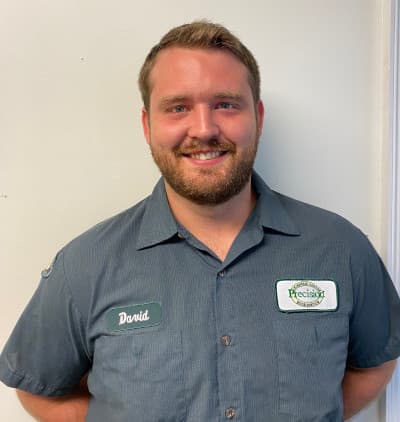 David K.
"Precision Garage door has been there for me and my family when we have needed advice, and last minute service with our garage doors. We have used them for repair and replacement and they are always a great team to work with. Incredibly fair and professional."
Wade S.
Jared M.
"Fantastic company. Attention to detail and being prepared for the customer is top of their priority list."
Cory H.
John M.
"John was very friendly and knowledgeable about everything. He answered every question/concern that we had. We are excited and can't wait for our new garage door to be installed."
Demetria Q.
Mike B.
"Michael B. called in advance to let me know when he would be coming. He arrived at the stated time. He was thorough in explaining what he will be doing and had done and what the problem was. Very professional and respectable technician. He listened and answered all my questions. I'm pleased with the outcome. Thank you"
Pamela T.
Rey L.
"Rey was great to work with during the installation. Arrived early and was very efficient. He was very helpful and professional and got the job done right."
Al J.
Rich S.
"Precision did an awesome job on my 3 garage doors! I don't have the greatest quality doors, so needless to say they were not operating very well at all, and only being 4 years old! Rich came over and did an overview of the doors and saw immediately what was wrong. He put new rollers on the doors, tuned everything up and even caught a safety issue. The sensors were improperly installed, so he fix that as well. All said and done, the doors work better than they ever had, and he had it done in no time at all! I would definitely recommend Precision to anyone! Great company!"
Russ J.
Seth G.
"I did a lot of research on warranties, pricing and features and Precision Garage Door beat all the competition! From their salesman , to ordering the door, to scheduling the appointment, to the installation of the brand new garage door system was seamless and flawless! There was no stress level involved! They are very professional and explained all of the features of the new system. I'm very happy and thankful for Precision Garage Door and highly recommend them!"
Karen L.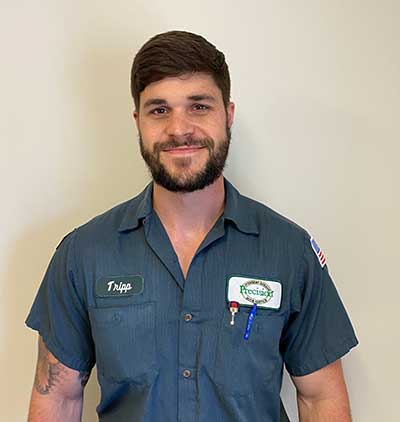 Tripp R.
"From the time we called to the time the work was completed, the process was fast and super easy. We got an appointment right away, and Tripp came out and assessed the issue. He gave us our options and, once we decided what was best for us, he did a complete overhaul in about 30 minutes and everything was working right again. I will definitely use them again for my garage door needs, and I recommend them to anyone that needs garage door services."
Deb S.
Let's get started on your project!
We're ready to help you with all of your garage door needs.
Give us a call! We're here 24/7.